Self Sabotaging Behaviors Limiting Your Success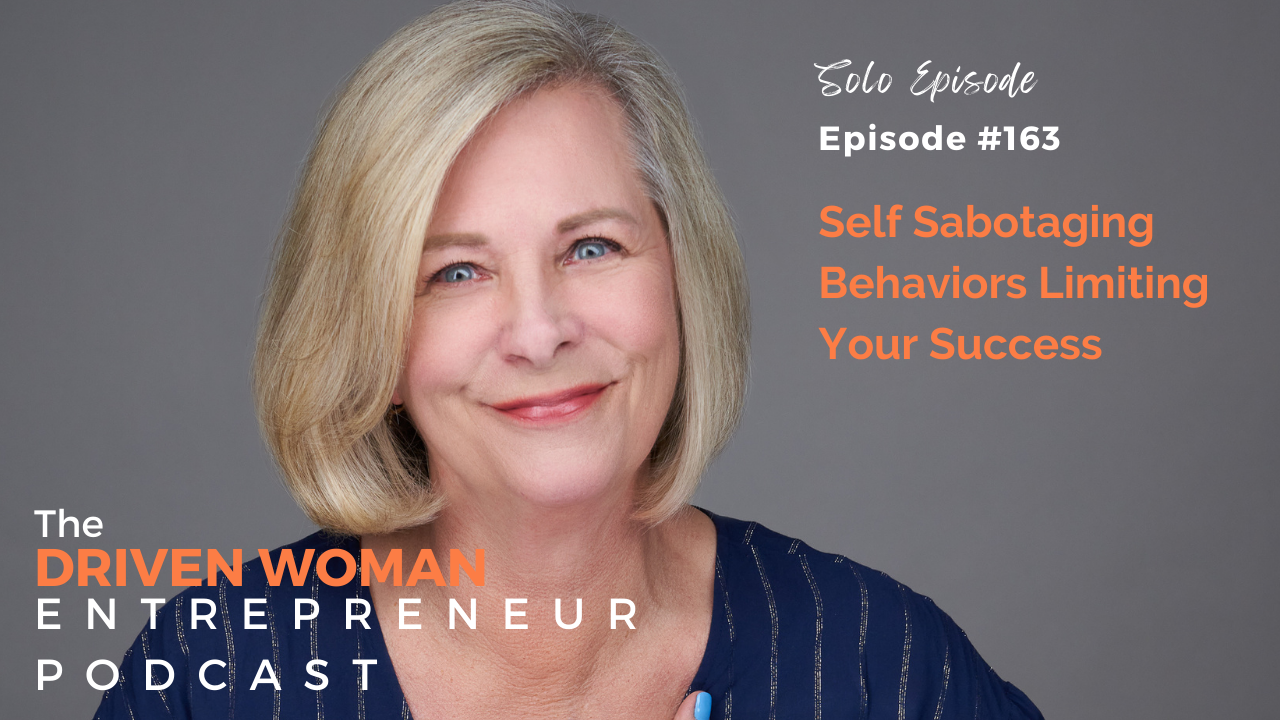 As entrepreneurs, overcoming self-sabotaging behaviors is crucial to finding success in business. These behaviors can manifest in various ways, such as accepting too many commitments, avoiding creating systems and structures, or not taking responsibility for one's decisions. By recognizing and addressing these behaviors, entrepreneurs can improve their chances of achieving success and reaching their full potential.
While everyone engages in self-sabotage at some point, being proactive in addressing these behaviors can facilitate personal and business growth. In this episode, in my typical No-BS style, I encourage you to be okay with stepping out of your comfort zones and to define your own benchmarks for success, instead of comparing yourself to others in your industry.
In this episode, you will be able to:
Discover the secrets to conquering self-sabotaging habits and transforming your entrepreneurial journey.

Unlock the power to manage fear effectively and break free from the chains of self-sabotage.

Learn the crucial role self-care plays in pushing your business to new heights.

Master the art of organizing your time and tasks to ward off sneaky self-sabotaging traps.

Dive into how invaluable mentorship and coaching can be for entrepreneurs to sidestep self-sabotage.
Beware of Summer Sabotage
During the summer months, entrepreneurs are faced with many distractions and might think they can just ignore their business and catch up in the fall. This can lead to a potential self-sabotaging trap unless a summer slowdown or sabbatical is built into their business plan.
I decided to offer a "Choose Your Own Adventure" kind of summer coaching program designed to help entrepreneurs stay on track during the summer months. This program offers shorter engagements for those looking for support and guidance to keep moving their businesses forward during the summer season, by focusing on specific areas of their business that are being neglected and are holding them back.
The "Choose Your Own Adventure" summer program has several options, from a VIP Half-Day to a 4-week intensive. The best part is that we identify the specific areas of your business that need to be updated, refreshed, or totally redesigned and get to work. The goal is not just to knock things off your To-Do List, but to rev up your engine for Q3 + Q4 so you finish the year strong. Click here to take a look at the available adventures: https://bit.ly/43XxovI
Ready to talk about which adventure is right for you? Schedule a free 30-minute consultation right here: https://bit.ly/466xVNW
Not ready to work together but want to see more of my content? Subscribe to my weekly Linked In newsletter here: https://bit.ly/3MAalSp
Podcast reviews really do motivate me to keep creating this show & bringing you awesome guests and no-BS solo episodes, so if you are a regular listener and haven't left one yet, what are you waiting for?
Apple: https://apple.co/2BZDFzc
Android: https://www.podchaser.com/podcasts/the-driven-woman-119448